History of Paradoxe Paris
THE ORIGIN
The story of Paradoxe Paris began in 2017, when Jeremy Sebaoun and Elie Saada, the founders, were reunited around the passion for craftsmanship. 
We craft a brand that stands out with its strong and underground identity. Drawing from our unique vision, Paradoxe Paris is a brand that embodies a blend of techniques and fabrics, setting itself apart from the mainstream. Each hand-made piece is meticulously crafted in our Parisian workshop, where cuts and volumes come to life.
We believe that the foundation of a remarkable piece lies in the selection of materials. That is why we handpick only the finest and most exquisite fabrics, with a preference for high-quality textiles such as buffalo leather or 100% cotton denim. We ensure that each creation carries craftsmanship.
We invite you to embark on a journey of discovery, where tradition meets innovation and each piece bears the indelible mark of our passion.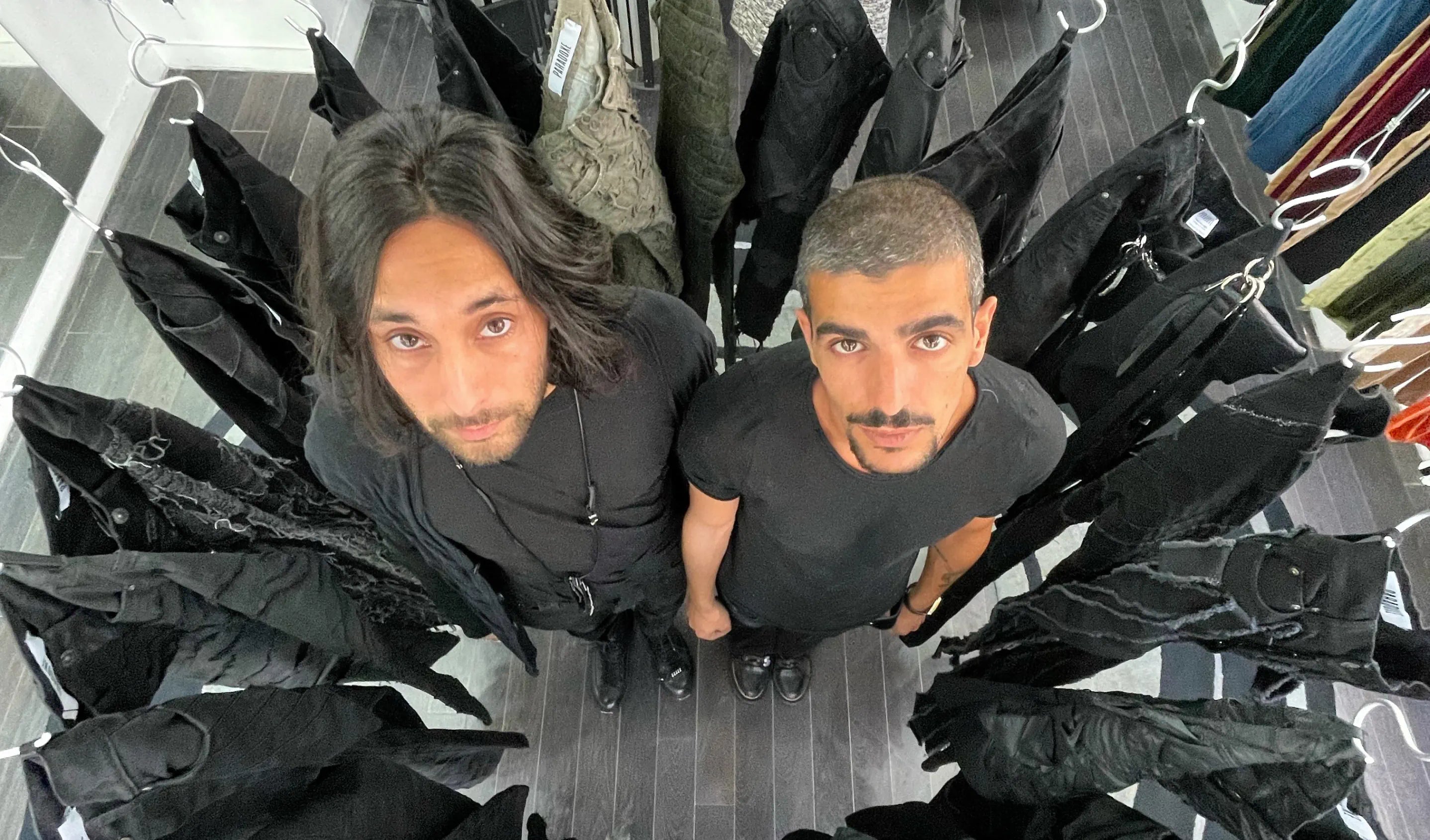 INSPIRATIONS AND TECHNIQUE
At Paradoxe Paris, we delve deep into the nuances of fabrics, understanding their essence and unlocking their hidden potential. Our intimate knowledge of jeans and leather allows us to transform them in unprecedented ways.

Techniques at Paradoxe Paris are not rushed; they are honed over days, meticulously developed to perfection. Every cut, structure, silhouette, and volume is carefully crafted, as we strive to create items that defy convention. Special innovations, such as the well-known Bush, are leading Paradoxe to a notable growth.