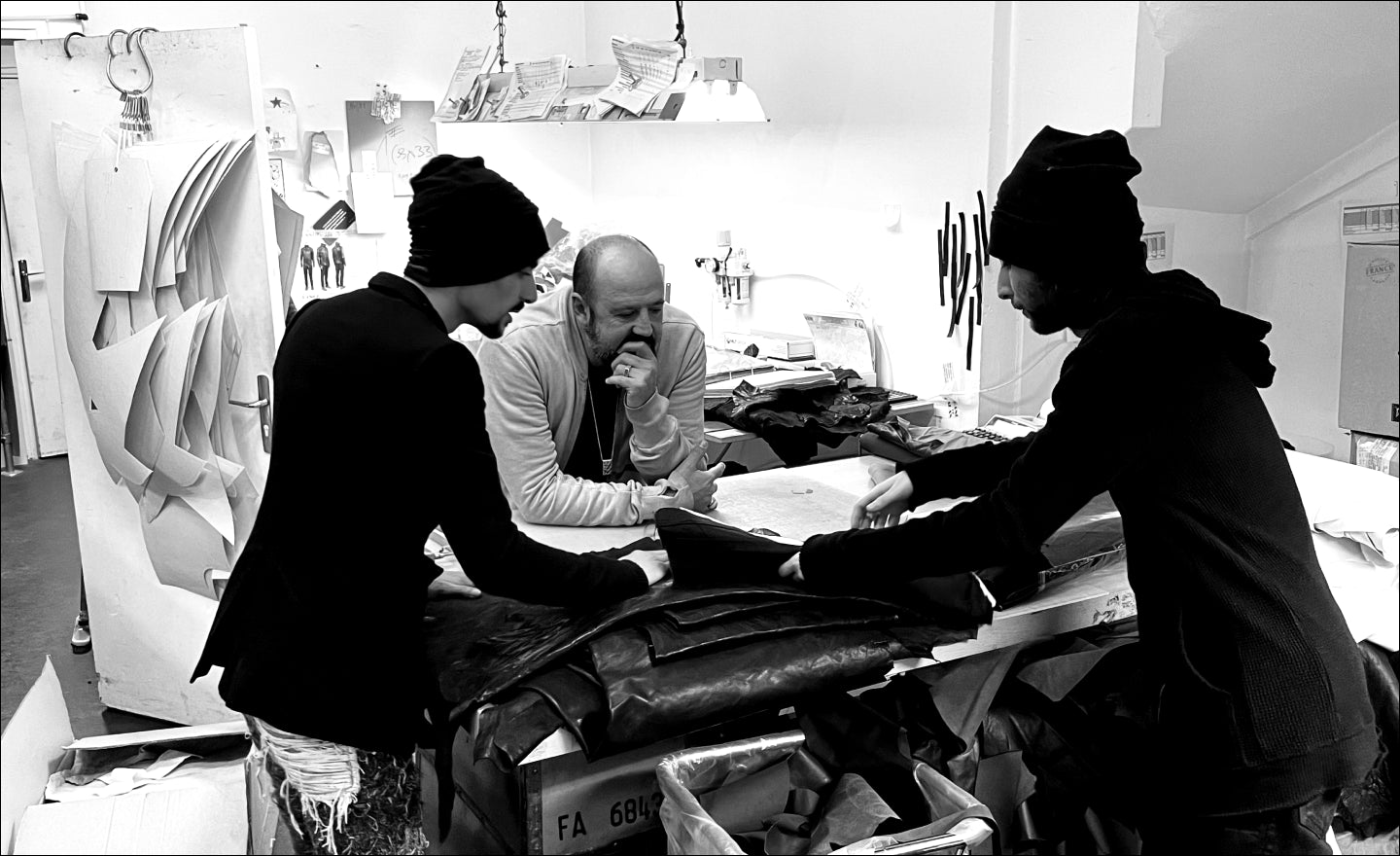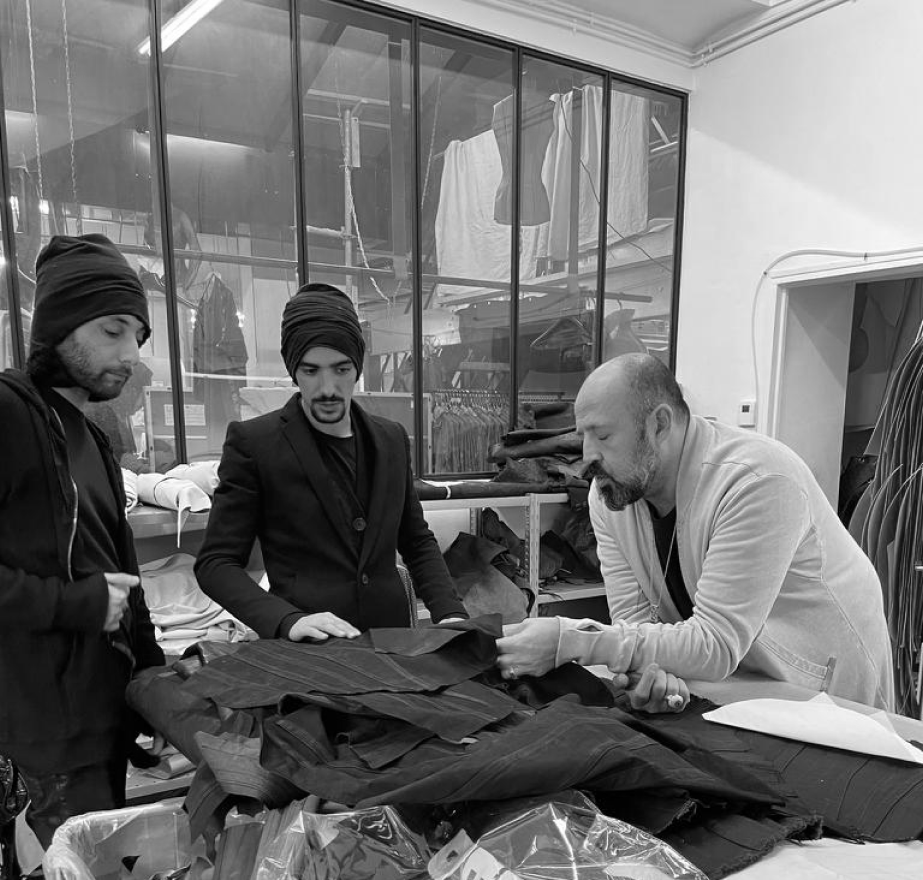 History of the collaboration
PARADOXE PARIS AND ISAAC SELLAM
The collaboration between comes from the desire to celebrate French craftsmanship excellence. Drawing on the expertise of both brands, this capsule collection combines Paradoxe's know-how in denim with Isaac Sellam's mastery of leather work in order to create one-of-a-kind pieces.
Created through technical innovations and fabric explorations mixed with an organic silhouette, the
pieces made for the collaboration merge the two distinct aesthetics of Paradoxe and Isaac Sellam into one cohesive look. At the heart of this partnership lies a shared passion for research, experimentation, progress and creation, corresponding to important concepts that are deeply embedded within each of the
collaborator's values.
THE PLISSÉ TECHNIQUE
The "Plissé" technique is a reinterpretation of one of Paradoxe's most emblematic design that has been specially rethought here for this unique collaboration with Isaac Sellam. Being one of the first method ever used by the Parisian established brand, the latest is considered as a timeless technique for them. It concists in a pleat system applied on a denim material reworked with the use of Paradoxe's secrets skills.

In despite of its efficient simplicity, the "Plissé" technique is also highly appreciated by the Paradoxe team for this feeling of randomness that you get after using it, simply because you can't reproduce it identically on 2 different pieces. In other words, the "Plisse" technique highlights perfectly the skills and all the essence of the brand, consisting in proposing high-quality and unique artisanal pieces that you won't find anywhere else.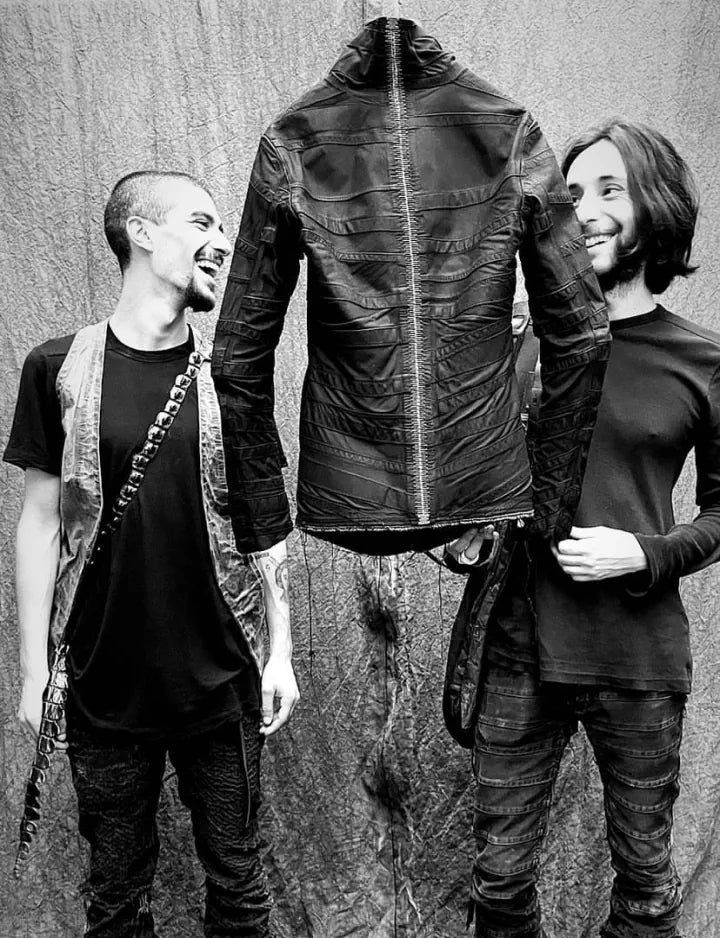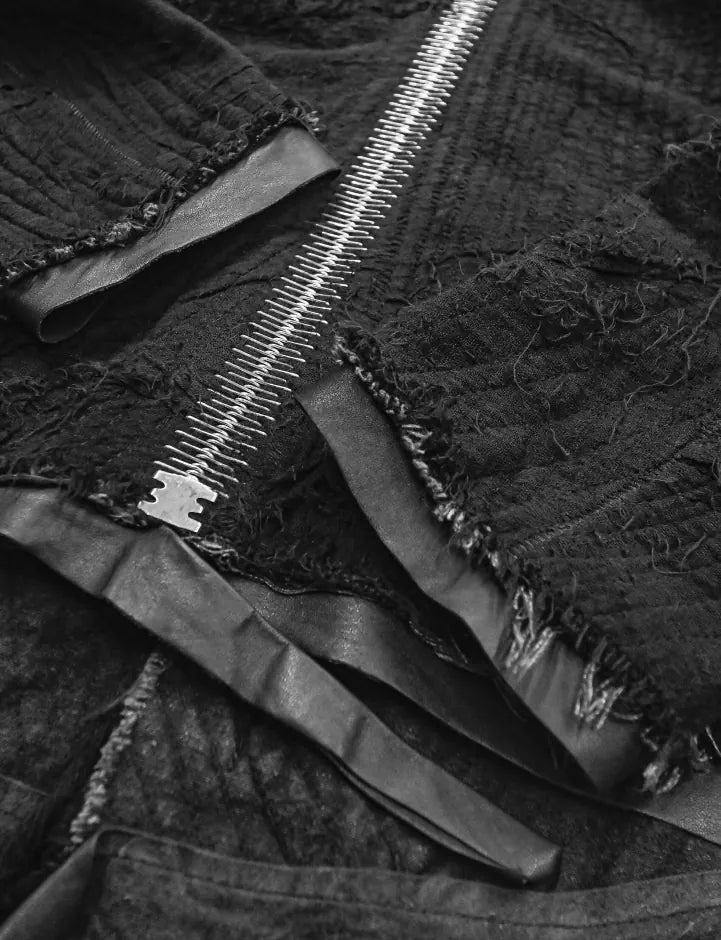 CRAFTMANSHIP EXCELLENCE
The other technique used for this one-of-a-kind collaboration is more complex in terms of artisanal and shape than the other one and is this time mixed with Isaac's leather mastery. Discover these exclusive and limited techniques, only made in honor of this unique collaboration. 
It features a nuance of raw black colors mixed between cotton and denim materials that present different shades of black. They combined these 2 materials with Isaac Sellam leather fabric that spills over onto the finishing touches and hem of the pieces. The quality of Paradoxe's work is emphasized by their attention to detail, all seams shown are straight and do not cross each other. 
The goal here is really to push as far as possible this idea of brutalism and craftsmanship with a sort of unexpected result that can't be reproduced twice thanks to their artisanal know-how. Emerging unique pieces of clothing, and highlighting the essence of these 2 Parisian brands.